Training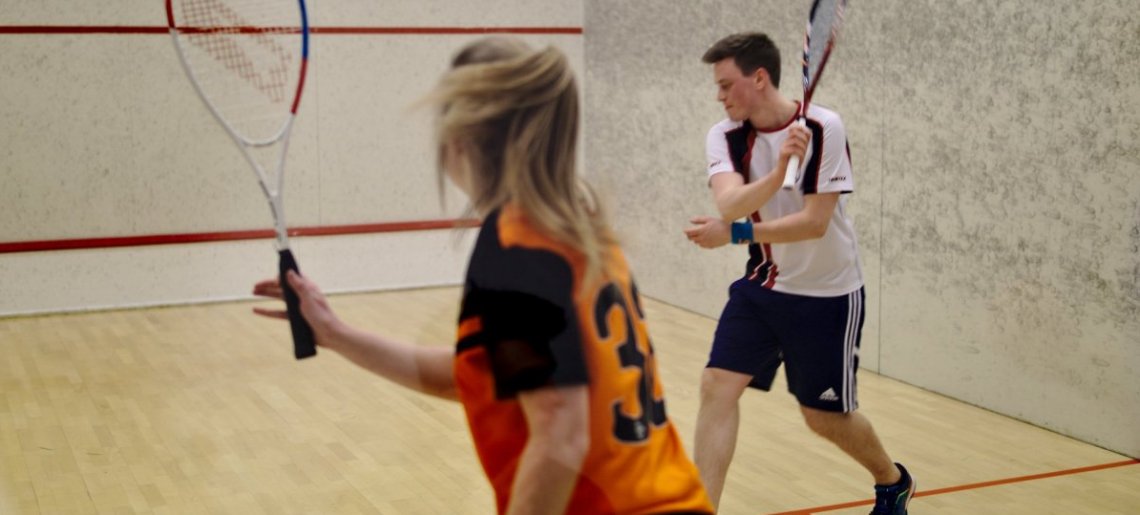 DOMUS ATHLETICA
Domus Athletica has 2 squash courts. We have the courts booked at the following times:
Mondays 08-10: Free play, no registration required
Mondays 20-21.45: Basic training* (8 players) or free play (7 players)
Tuesdays 20-21.45: Advanced training* (8 players) or free play (7 players)
Wednesdays 17.30-20 and 20-21.45: Box league** (16 players)
Fridays 08-10: Free play, no registration required
Sundays 15.30-17.30: Free play (7 players)
All sessions with a given number of players requires pre registration. This is done through our calendar, only registered members can sign up. The morning sessions do not require registration, but we recommend posting to our Facebook group to see if anyone else plans on playing.
*There will be one group session with a trainer per week with focus on technique and routines. Every second week there will be basic training and the other weeks there will be advanced training. Players who'd like to attend the advanced training should be able to do the boast and drive routine.
**The box league on Wednesdays are devided into four boxes with four players in each box. Box 1 and 2 will be played in the first session and box 3 and 4 in the second session. The players in each box play each other, so there will be 6 matches (best of three games) in each box. The winner of each box will go one box up the following week and the losers in each box goes down one box. Thus the box league results in a ladder which means players will play others aproximately at the same level as themselves. Which box a player will be in is determined by the current ladder. Players are awarded points for eahc match they win, which will result in a winner of the whole semester.
MYRENS SPORTSSENTER
Myrens Sportssenter is the largest squash center in town with 8 squash courts. The OSI Squash membership at Myrens costs 249 NOK per month. OSI Squash members can:
Book a court for a half hour every day, before 4pm on weekdays and anytime during weekends
Attend our internal box league on Wednesdays 21-22.30 (unlimited spots)
Attend Myrens' box league (divisjonsspill) on Thursdays 20-21 (unlimited spots)
Attend free play against members of Oslo Squash Club (OSK Spill) on Sundays 13-15 (ulimited spots)
The OSI Squash membership can be upgraded to give access to:
The rest of the center (spinning, free weights etc) for 150 NOK extra per month
Squash group sessions hosted by Myrens (see their squash schedule for details) on Mondays and Tuesdays for 150 NOK extra per month